Call on Our Expertise
Deep Expertise in Helping Those with Deep Expertise
It's going to take a team to leverage your new products and services, and to reach the markets waiting to receive your message. There's market research to be done, followed by public relations and marketing. Instructional designers will help create training products like your new video series. As you build and deploy assessments to gauge the readiness and acceptance of your content, industrial/organizational psychologists will come into play. You can now sell client engagements requiring mid to senior level consultants versed in your intellectual property. We provide all of this expertise!  Not only that, we are also your product sales team, making sales for you.
Peter Winick
Peter Winick is the founder and CEO of Thought Leadership Leverage. For the past two decades he has helped individuals and organizations build and grow revenue streams through designing and growing their thought leadership platforms as well as acting as a guide and advisor for increasing business to business sales of thought leadership products.
His clients come from a diverse set of backgrounds and specialties. They include New York Times bestselling business book authors, members of the Speakers' Hall of Fame, recipients of the Thinkers50 award, CEOs of public and privately held companies, and academics at prestigious institutions such as Yale, Wharton, Dartmouth, and London School of Business.
Peter has built his career and Thought Leadership Leverage to serve the needs of these individuals and others like them. Specifically he uses his entrepreneurial experience and spirit along with a passion for using relationships to leverage growth to help:
CEOs, business owners, and internal practice leaders looking to grow revenue, revitalize marketing, and improve customer experience through applying the principles of thought leadership;

Other business leaders and experts seeking to build out their ideas into a platform so they can launch content and products to create a lasting impact in various companies around the globe; and,

"Traditional" thought leaders who want to build or grow their practice, increase their effectiveness in content creation and marketing as well as extend their reach into existing and new clients.
Peter uses a combination of art, science, logic, focus, passion, and creativity to transform a thought leader's great ideas into a platform and practice so they can effectively reach business leaders and executives to serve them the tools they and their organizations need.
Peter Winick is among the Top 50 B2B  Thought Leaders and Influencers to work with in 2023 in addition to being on Thinker360's Top 100 Thought Leader Overall and on the Top 10 Thought Leader Marketing list.
Bill Sherman
As the COO of Thought Leadership Leverage, Bill Sherman rescues smart business ideas—which are often trapped on the written page or the keynote stage—and evolves them into tools that transform enterprise organizations.
For almost 20 years, Bill has gathered consulting and business expertise through a variety of entrepreneurial and operational roles and experiences from instructional design and learning product development to marketing strategy and execution to organizational development and transformation consulting. A highlight of his recent experience has been working with business leaders, speakers, authors, academics, and other consultants to help connect their ideas with a platform that supports content creation and enterprise-ready product development.
Bill infuses creativity and innovative thinking into his consulting approach. Doing so helps build bridges between ideas and action to drive business results through thought leadership. He also harnesses the power of co-creation to create scalable, innovative products that make maximum impact for clients.
As the COO of Thought Leadership Leverage, Bill leads the work of a team of highly-skilled designers and consultants. Together, they:
Work with world-class, top business leaders and CEOs to translate thought leadership into growth strategies that produce tangible and extraordinary business results.
Take clients on a journey to deconstruct their actions and ideas to turn them into true, expansive thought leadership.
Help experts inside organizations leverage their knowledge and subject matter expertise to grow and innovate their business.
Engage with "classic" thought leaders – authors, speakers, academics – to clarify and codify their ideas as well as capture the personality of the content so enterprise engagement is scalable and turnkey.
Bill is a versatile, passionate leader, consultant, and guide for clients and his team. Through working with sole proprietors through Fortune 100 clients over the past two decades, he's had a front-row seat to the complexity and changing world of business as well as the inner workings of organizations. He leverages this experience in his interactions and work for clients so they too can provide high-impact solutions, services, and products.
Bill Sherman recently spoke on building and leveraging your thought leadership at the ISA Association of Learning Providers.
Lonnie Harmon
Jessica MacLeod Duffield
Renee Hawthorne
Katie Hanna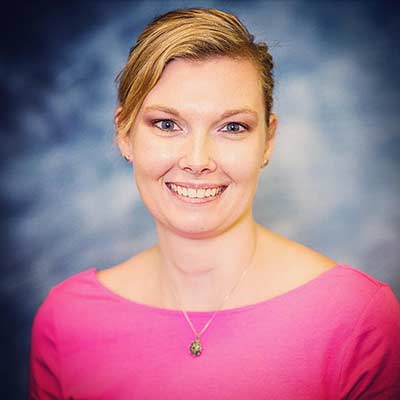 A. J. Marsden
Industrial/Organizational Psychologist
Ree Soesbee
Writing Design Expert – Consultant
Chris Duffield
Producer and Editor of Leveraging Thought Leadership Podcast
Our Partners
We have much experience in-house to serve you, but occasionally a different kind of expertise is required.
You are a busy person but the next item in your leveraging strategy is to write a book. That takes a lot of time. We can make a connection to well-respected ghost writers, easing the schedule burden on you.
Our connections with publishers (traditional, self and hybrid) can smooth the launch of that new book. We can introduce you to leading publicists.
Having trouble putting your thoughts and ideas for a new keynote into the structure you want. We partner with top-level speech writers and communication experts.
We partner with videographers and graphic artists to produce training videos and workshops. If a client wants more classroom-based training than you can provide, we can bring in professional trainers to meet that requirement.
There's not much we can't help with. If we don't have the expertise in-house or available from one of our many partners, we can find the right resource to meet the need.